Electrical Services in Stuart, FL
Learn more about our residential package specials.
Learn More
Comprehensive Electrical Services, Electrical Repairs, and Landscape Lighting by Licensed Electrician in Stuart, FL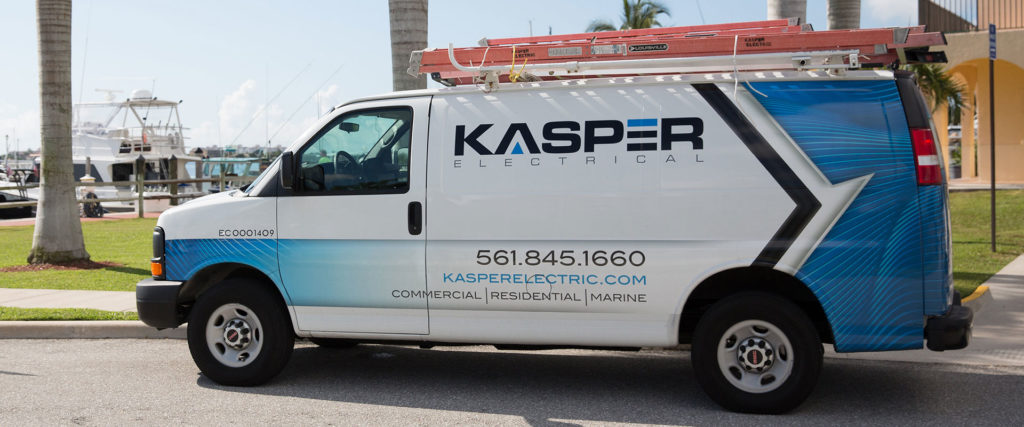 If you are a homeowner in Stuart, Florida a residential electrician will be needed from time to time. Our company, Kasper Electrical, would like to be your home electrician for life, and we're certain that the service that we provide will exceed your expectations.
This Martin County community is very special, and it has been nationally recognized as one of the most desirable small towns in the country. We have made many relationships in this area over the four decades that we have been in business, and we look forward to making new friends as time goes on. From Seminole Shores to Golden Gate to Coral Gardens, for electrical repairs in Stuart, Florida Kasper Electrical is the only logical choice.
Benefits of Choosing Kasper Electric
Expertise: Over 40 Years in Business
Execution: Our Work Ethic is Unmatched
Experience: We Provide a Wide Range of Electrical Services
Outdoor Lighting
In addition to the electrical repairs that we do for people in the area, we can also be engaged to provide different types of upgrades. Here in South Florida, the weather is ideal for outdoor activities, and many people spend a lot of time in their yards. We specialize in landscape lighting, and the right landscape lighting can be looked at as an investment that improves the value of your property.
Plus, in addition to the landscape lighting Stuart, FL homeowners can receive from us, our licensed electricians also install outdoor lighting in other areas. You should certainly make sure that you have intelligently placed outdoor lighting to prevent accidents and make life easier for yourself, your family members, and your visitors.
Backup Generators
A home generator can provide you with peace of mind during the tropical storm season. This is another area of expertise for our company, and our residential electricians can install and service all different types of home generators.
Stuart, Florida Commercial Electrician
Whenever you need a home electrician, we will be ready to spring into action, but we also do a great deal of work for area businesses of all kinds. Our commercial electricians have no limitations, so we can take on large jobs, and we can address difficult assignments like parking lot lighting.
We Will Be Here When You Need Us!
Any time you need a commercial electrician or a residential electrician in Stuart, Florida, we will provide prompt, affordable, and effective service. You can reach one of our knowledgeable team members by phone at 561-285-8036, and there is also a contact form that you can fill out right here on this website.
Read more information about Electrical Services in Stuart, FL
Request Service
Request Service –

FAST TURNAROUND