Electrician in Boynton Beach, FL
Learn more about our residential package specials.
Learn More
Commercial, and Residential Electrical Services by Electrician in Boynton Beach, FL and Surrounding Areas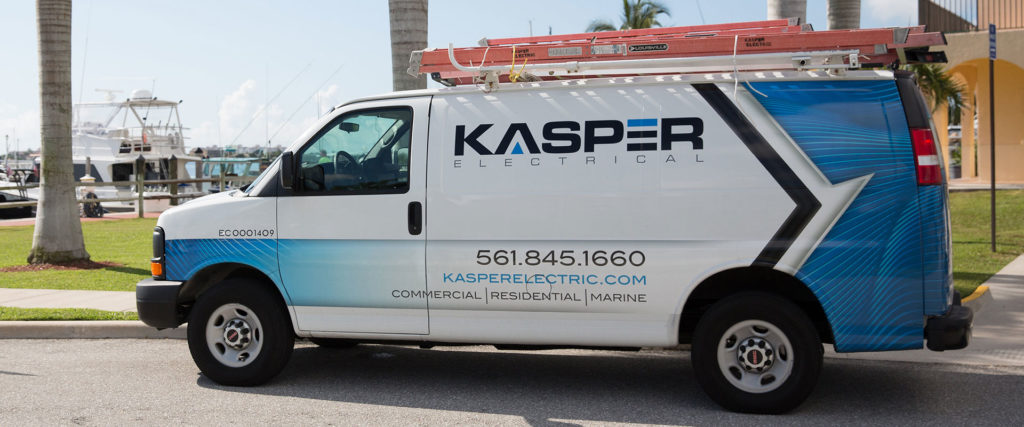 Kasper Electrical is a Boynton Beach, Florida electrician that has been exceeding expectations in this area since the latter portion of the 1970s. When your name is on your company trucks, you take things personally, and we definitely feel a close connection with our neighbors here in town.
Clearly, this Palm Beach County city is one of the best places to live in the metropolitan area, and we proudly serve its residents. Simply put, from Country Club Trail to Aberdeen to Rainbow Lakes to the Steiner Road/South Military Trail section, Kasper Electrical is the name to remember whenever you need an electrician in Boynton Beach, Florida.
Benefits of Choosing Kasper Electric
Expertise: Over 40 Years in Business
Execution: Our Work Ethic is Unmatched
Experience: We Provide a Wide Range of Electrical Services
Residential Electrical Services
As a comprehensive provider of electrical services, we can be called upon by local homeowners to complete a wide array of different types of projects. These would include interior lighting repairs and replacements, outlet and fan installations, panel upgrades, high-tech lighting control packages, exterior lighting designs and installations, pool area lighting, and more.
Marine Electricians
Boating is extremely popular in Palm Beach County, and of course, water and electricity do not mix very well. It is important to engage a licensed Boynton Beach, Florida marine electrician if you need electrical work done on your boat or at the dock, and this is another area of expertise for our company.
Boynton Beach, FL Commercial Electrician
In addition to the residential work that we do, we are also commercial electricians. We handle many of the same types of assignments that we have described above on the commercial level, and we also have the ability to turn things up a notch. We have the equipment and the skillset that it takes to complete very challenging assignments, including electrical work that involves heights, like parking lot lighting and electrical sign installations.
If you need a Boynton Beach, Florida electrician to provide any of the services that we offer, you can get in touch with us by phone right now at 561-845-1660.
Contact Kasper Electrical Today!
We have been able to grow our business over a period of four decades and counting because we cover all of our bases carefully. Our tradesmen in the field are highly skilled perfectionists that get the job done right the first time, every time. Plus, you will find that you receive world-class customer service from us every step of the way.
Request Service
Request Service –

FAST TURNAROUND